Long Live the Fighters!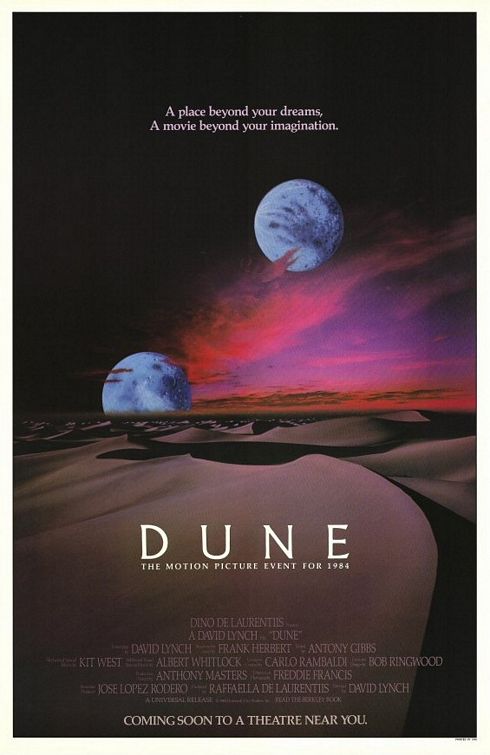 As it turns out 2014 is the 30th Anniversary of David Lynch and Dino de Laurentiis' movie Dune. Completely faithful to the book? Not hardly. But an enjoyable movie and to my mind a wonderful visualization of the Universe of the book.
In honor of the 30th Anniversary here are a couple of links to some "never seen before" concept art and stories about the production.
HERE
, and
HERE